Relax and Rejuvenate
Serratus Movement Centre was founded on the premise to help the residents of this beautiful city move well and efficiently. To move well, you must be able to move without restriction, and be pain free. Let our therapists indulge you in a variety of treatments, such as therapeutic, myofascial, cupping, Thai yoga, or pregnancy to name but a few. They will have you moving the way we were intended to: freely, effectively, and enjoying the quality of life you deserve.

Learn more about our therapists below or to book an appointment, click here.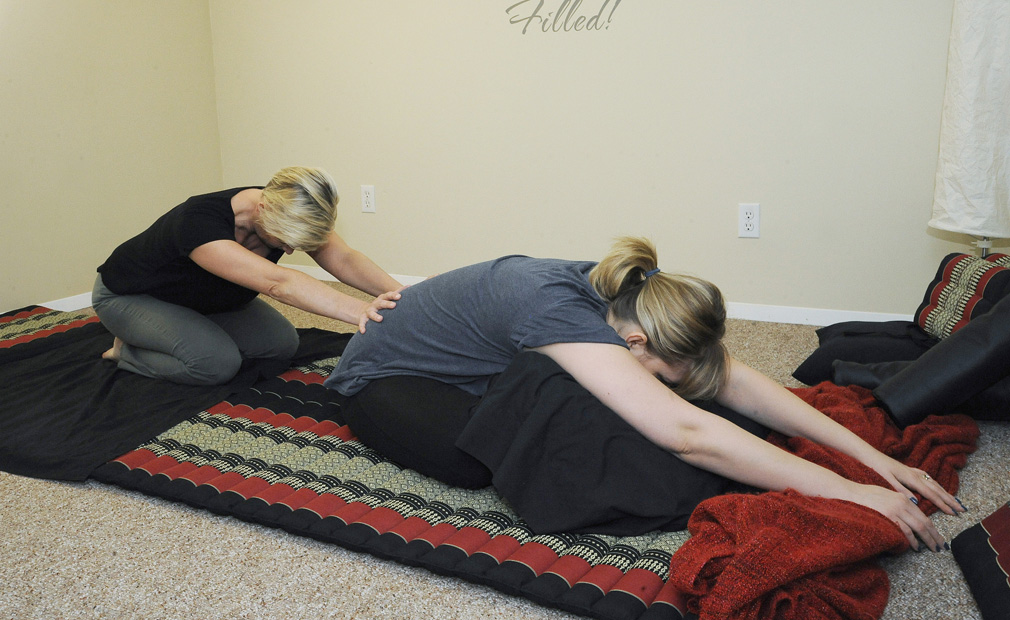 Mark Dacanay Relaxing, Restorative, Rejuvenating
Mark's thirst for knowledge is insatiable. Why else would he be a certified Athletic Therapist and a licensed Massage Therapist? His clinical background makes his style extremely unique, educating clients about their bodies, treating injuries and preventing new ones. He boasts lasting results by continually taking the client into a deeper state of relaxation yet zoning in on the root cause of the issue.
Mark's deep tissue and Trigger-Point based massages can benefit children, elite athletes and office workers. Talk to Mark today about how he can put you on the path to wellness!
Cancellation Policy
At SMC, we understand that unforeseen circumstances happen occasionally in everyone's life. Inclement weather, meetings, and illness are just a few of the reasons why one might consider cancelling an appointment. We want to be fair to all of our clients, and out of consideration for our therapists' time, we have adopted the following policies:
A 24-hour advance notice is required when canceling an individual appointment.

If you are unable to give us the minimum 24-hours advance notice, and we are unable to fill your time slot, you will be charged the full amount of what would have been your treatment fee. This may be deducted off any pre-purchased package you may have, otherwise it must be paid in full prior to your next treatment.

On the other hand, if we are able to fill "your" time slot with somebody else, you will not be charged for that missed appointment.

'No-Shows' will be considered a missed appointment and will be charged in full or scheduling privileges will be denied until payment is made.
Out of respect and consideration to your therapist and other customers: Please plan accordingly in order to be on time