Relax and Rejuvenate
Serratus Movement Centre was founded on the premise to help the residents of this beautiful city move well and efficiently. To move well, you must be able to move without restriction, and be pain free. Let our therapists indulge you in a variety of treatments, such as therapeutic, myofascial, cupping, Thai yoga, or pregnancy to name but a few. They will have you moving the way we were intended to: freely, effectively, and enjoying the quality of life you deserve.

Learn more about our therapists below or to book an appointment, click here.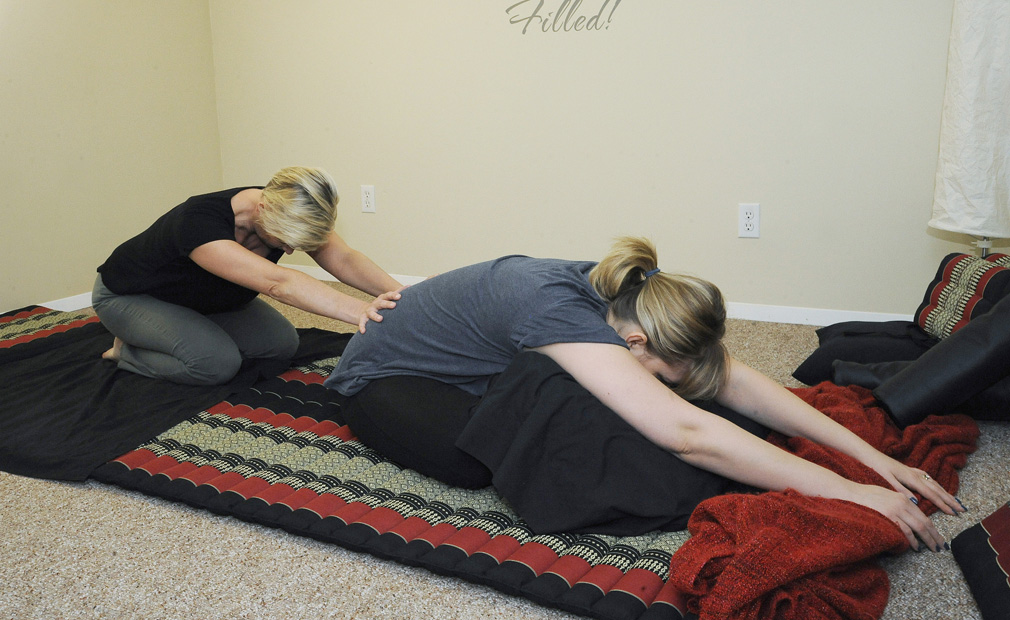 Meet our therapists
Tara Zevena Calming, Nurturing, Compassionate
Tara has been a licensed Massage Therapist for two decades. Amazing for someone who is only 26-years-old…check that, she has the spirit of a 26-year-old and the experience to provide an intuitive approach in the ideal environment for your body to unwind.
Tara's experience also lends itself to 'on your belly' pregnancy massage all the way to teaching groups the benefits of infant massage. She is also a Thai yoga therapist which is a 'clothes-on', oil-less treatment that incorporates soft tissue manipulation and assisted stretches. Her clients range from children to older adults and geriatric patients. Add this facilitator of healing to your repertoire.
Mark Dacanay Relaxing, Restorative, Rejuvenating
Mark's thirst for knowledge is insatiable. Why else would he be a certified Athletic Therapist and a licensed Massage Therapist? His clinical background makes his style extremely unique, educating clients about their bodies, treating injuries and preventing new ones. He boasts lasting results by continually taking the client into a deeper state of relaxation yet zoning in on the root cause of the issue.
Mark's deep tissue and Trigger-Point based massages can benefit children, elite athletes and office workers. Talk to Mark today about how he can put you on the path to wellness!